Meet the 2022 MSOY Candidates!
Sign up here to vote February 7 for your favorite candidate!
The AFI SOY Class of 2019
2019 Branch Winners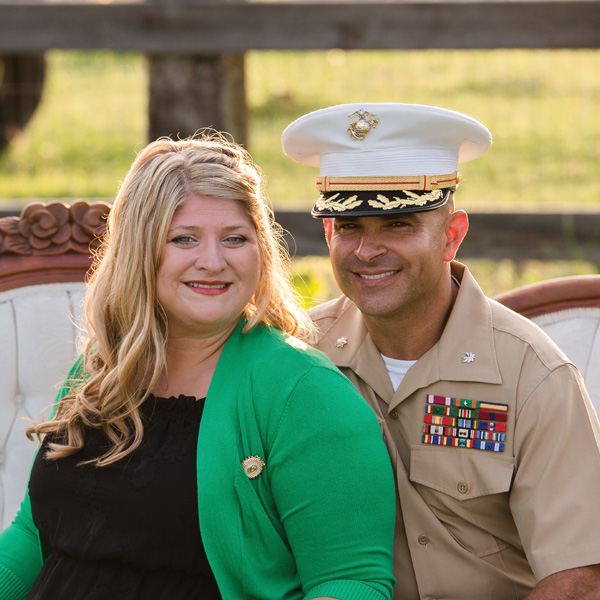 Holly Vega
Armed Forces Insurance Military Spouse of the Year® Marine Corps (Overall)
Platform: Empowering Military Spouses through Community Service Opportunities and Volunteerism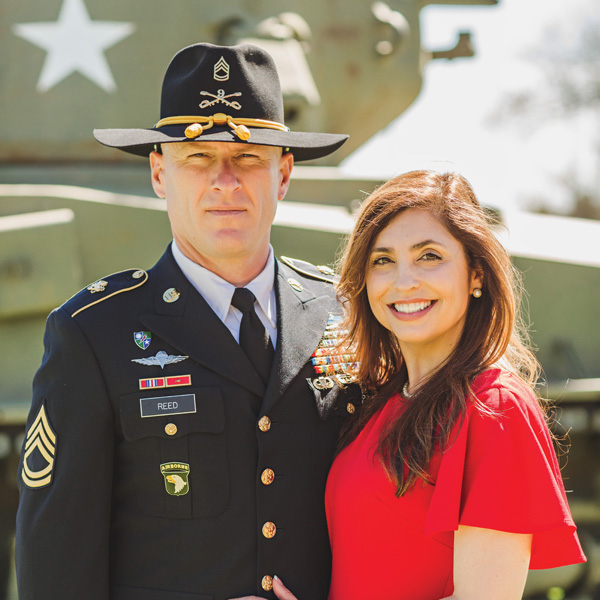 Maria Reed
2019 Armed Forces Insurance Army Spouse of the Year
Platform: Bridging the Civilian/Military Divide Through Community Building, DIY Projects, and a Home Improvement Series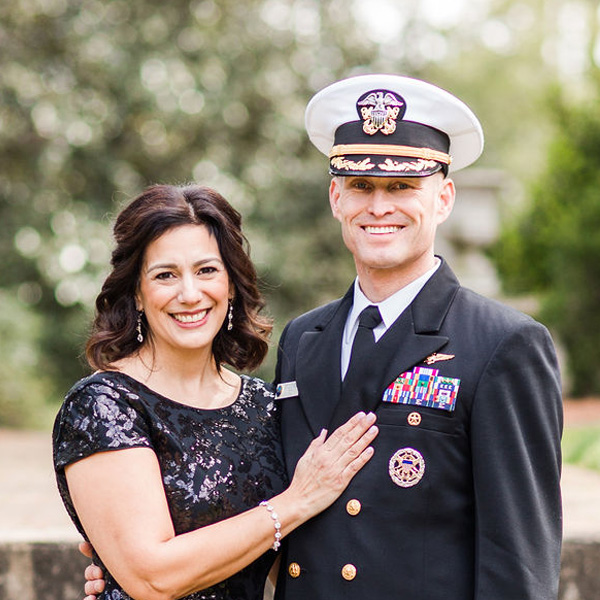 Michelle Norman
2019 Armed Forces Insurance Navy Spouse of the Year
Platform: Education Advocate for Military Children with Special Needs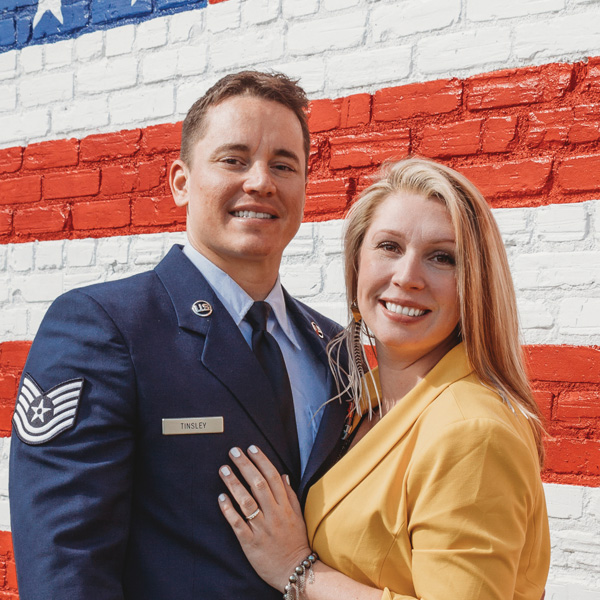 Katelyn Tinsley
2019 Armed Forces Insurance Air Force Spouse of the Year
Platform: Creatively Combating Resiliency Changes & Improving Military Life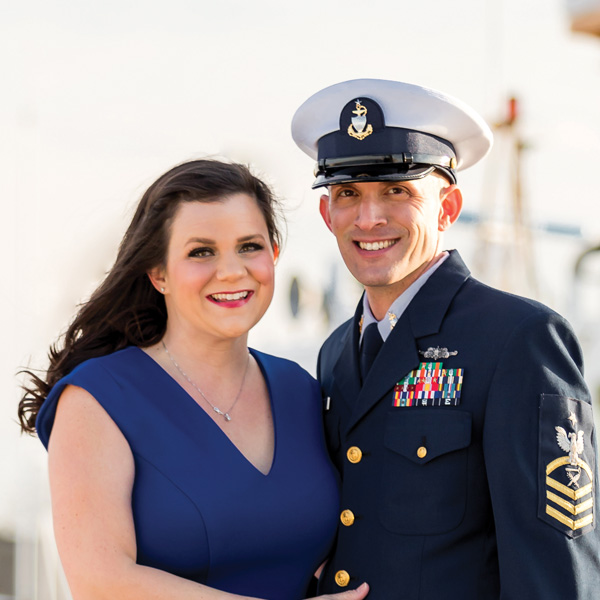 Jessica Manfre
2019 Armed Forces Insurance Coast Guard Spouse of the Year
Platform: Mental Health Advocacy and Military Family Support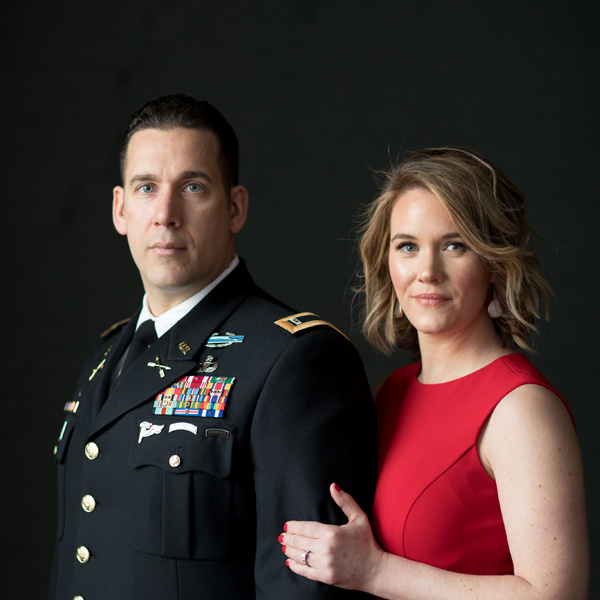 Samantha Gomolka
2019 Armed Forces Insurance National Guard Spouse of the Year
Platform: Advocate for Increased Access to Resources and Improve the Financial Health of Military Families
2019 Base Winners
Abigail Morris Sheppard AFB Air Force
Aimee Vershaw-Bright Tyndall AFB Air Force
Amber Conroy Whiteman AFB Air Force
Amy Schwartz Creech AFB Air Force
April Tottle Little Rock AFB Air Force
Bonnie Evans Ramstein Air Base Air Force
Brittany Clark Whidbey Island NAS Air Force
Catherine Vandament Scott AFB Air Force
Cayla Johnson Andrews AFB Air Force
Cheryl Denise Kester Maxwell AFB Air Force
Christy George Davis Monthan AFB Air Force
Cindi Boswell Andersen Air Force Base Air Force
Crystal Boggs Keesler AFB Air Force
Elaine McPherson Moody AFB Air Force
Gaia Sciaky Self USAG Yongsan Air Force
Hannah Weatherford Charleston AFB Air Force
Heather McLain Geilenkirchen Air Base Air Force
Holland Nguyen Lackland AFB Air Force
Jeanie Payne Rivanna Station Air Force
Jessica Moser Travis AFB Air Force
Julie M. Cooley Barksdale AFB Air Force
Karen Weiss Tinker AFB Air Force
Kasey Potts Offutt AFB Air Force
Katelyn Tinsley* Seymour Johnson AFB Air Force
Katie Eksten Gomez Langley AFB Air Force
Kelly Kelly Not Affiliated With a Duty Station Air Force
Kris Barney Minot AFB Air Force
LaShawna Sims Nellis AFB Air Force
Laura Neubarth Dyess AFB Air Force
Laura Schreiber Patrick AFB Air Force
Megan Brown Robins AFB Air Force
Megan Franklin Altus AFB Air Force
Mistina Davis Pope AFB Air Force
Monika M. Jefferson McGuire AFB Air Force
Nicole Bridge Kadena Air Base Okinawa Air Force
Nicole Solis Fort Sam Houston Air Force
Nikole Schmidt Mildenhall RAF Air Force
Pamela Jenich Incirlik Air Force
Rebekah Thomashunis F.E. Warren AFB Air Force
Samantha Reinecke McConnell AFB Air Force
Sara Rodriguez Buckley AFB Air Force
Shayna-Nicole Walker Luke AFB Air Force
Sheena Arting Bolling AFB Air Force
Sue Tonarelli Fairchild AFB Air Force
Teresa Rotramel Hill AFB Air Force
Tesha Jackson Dover AFB Air Force
Victoria Gerth Misawa Air Base Air Force
Allyson Vorkapich Fort Wainwright Army
Ana Henderson Fort Eustis Newport Army
Angela Eide Fort Riley Army
April Rees Camp Zama Army
Ashley Gammon USAG DTA Army
Ashley Jordan Fort Bliss Army
Barbara Lercara Fort Campbell Army
Brittny Sutton Aberdeen Proving Ground Army
Brooklyn Finley Fort Irwin Army
Cathy Howell Fort Carson Army
Chelsea Davies West Point Military Academy Army
Gari-Ann Kia Redstone Arsenal Army
Harriet L O'Neal Fort Benning Army
Heather O'Brien Goodfellow AFB Army
Jayana Anderson Fort Jackson Army
Jennifer Evans Schofield Barracks Army
Julie Eshelman Not Affiliated With a Duty Station Army
Katelyn Morris USAREC Army
Kelly Norris Fort Shafter Army
Kenya Plotnick USAG Rheinland Pfalz Army
Kerry Irvin Carlisle Barracks Pennsylvania Army
Kimberly Anderson Vilseck Army
Kristie Rigdon Fort Richardson Army
Lauren Hope Fort Leavenworth Army
Lauren Nakazono Presidio of Monterey Army
Leigh Tuttle Fort Lewis Army
Lisa Forrest Ft. Huachuca Army
Malori Mayor USAG Wiesbaden Army
Mandy Culver Fort Polk Army
Maria Mendez Reed* Fort Hood Army
Marla Bautista Fort Drum Army
Megan Wiemers Fort Stewart and Hunter Army Airfield Army
Molly Tobin Eglin AFB Army
Crystal Stringer Fort Gordon Army
Nichcole Sizemore USAG Daegu Army
Rebecca Mekosh Fort Knox Army
Richelle Futch Fort Bragg Army
Sarah Perkins Camp Humphreys Army
Sierra Redmond Fort Leonard Wood Army
Stephanie Lawson Fort Rucker Army
Tiffany boyce Caserma EderleVicenza Army
Traci Ostrander Fort Meade Army
Victoria Schaar Fort Myer Army
Amanda Gibbs District 13 Pacific Northwest Coast Guard
Deleah Pickler District 7 Eastern Florida Coast Guard
Jennifer Dexter-Edsall District 8 Gulf Coast Coast Guard
Meghan Wood District 11 Pacific Area Coast Guard
Jessica Manfre* District 5 Cape Henlopen to Cape Charles Coast Guard
Mariah Battermann District 1 Northeast Coast Guard
Rebecca Lawrence District 14 Hawaii and Guam Coast Guard
Stacie Workman District 17 Alaska Coast Guard
Valerie Gehrke District 9 Lake Erie and Lake Ontario Coast Guard
Carrie Moschetto Pentagon Marines
Cydnee Wardle Beaufort Marine Corps Air Station Marines
Elizabeth Castro Camp Courtney Marines
Holly Carter Vega** MacDill AFB Marines
Jenna Henry Marine Corps Base Quantico Marines
Kaprece James Naval Postgraduate School Monterey Marines
Kassie Mahaffey San Diego MC Recruit Depot Marines
Lizann Lightfoot Coronado Naval Amphibious Base Marines
Marie Campbell Marine Corps Air Station Yuma Marines
Marisa R Thresher Camp Lejeune Marines
Michelle Penczak Marine Corps Base Kaneohe Bay Marines
Natalie Ealy Camp Pendleton Marines
Traci Wilson Marine Corps Air Ground Combat Center Marines
Zaneta Padilla Cherry Point MCAS Marines
Alicia Pham Ellington Field Joint Reserve Base National Guard
Amanda Goralewski Tennessee National Guard
Angela Lee Louisiana National Guard
Bree Powers Rhode Island National Guard
Cristy Reid Mississippi National Guard
Jennifer Padilla Georgia National Guard
Jessica Diane Brutzman Michigan National Guard
Jessica Farris Kentucky National Guard
Kara Simpson Alabama National Guard
Megan Worcester Ohio National Guard
Melissa Labistre California National Guard
Patricia Gow Washington National Guard
Samantha Gomolka* West Virginia National Guard
Sara Grau Virginia National Guard
Wendy Wieseler South Dakota National Guard
Ashley Calderon Little Creek Naval Amphibious Base Navy
Briniti Ichull NAS Fallon Navy
Britni Miltner Naval Support Activity Mid South Millington Navy
Callie Bunter Naval CBC Gulfport Navy
Crystal Sant Naval Station Newport Navy
Ellie Jackson Yokosuka Fleet Activities Navy
Flossie Hall Ventura County Naval Base Navy
Jamie Muskopf Bangor Naval Base Kitsap Navy
Jessica Merritt Naval Air Station N. Island Navy
Josh Green Fort Belvoir Navy
Katie Garcia Dam Neck Fleet Combat Training Center Atlantic Navy
Kimberly Beach Great Lakes Naval Training Center Navy
Liz Roscoe Bremerton Naval Base Kitsap Navy
Maggie Cabot New Orleans NAS Joint Reserve Base Belle Chasse Navy
Michelle D. Norman* Norfolk Naval Station Navy
Nick Stone San Diego Naval Station Navy
Rosalyn Mendez Walter Reed Bethesda Medical Center Navy
Taniqua Palmer Not Affiliated With a Duty Station Navy
Tiffany Melendez Patuxent River NAS Chesapeake Bay Navy
Vanessa Watts NAS Oceana Navy
Vicky Perkins Naval Support Activity Norfolk Navy
A complete list of all AFI SOY and MSOY winners coming soon.