Meet the 2022 MSOY Candidates!
Sign up here to vote February 7 for your favorite candidate!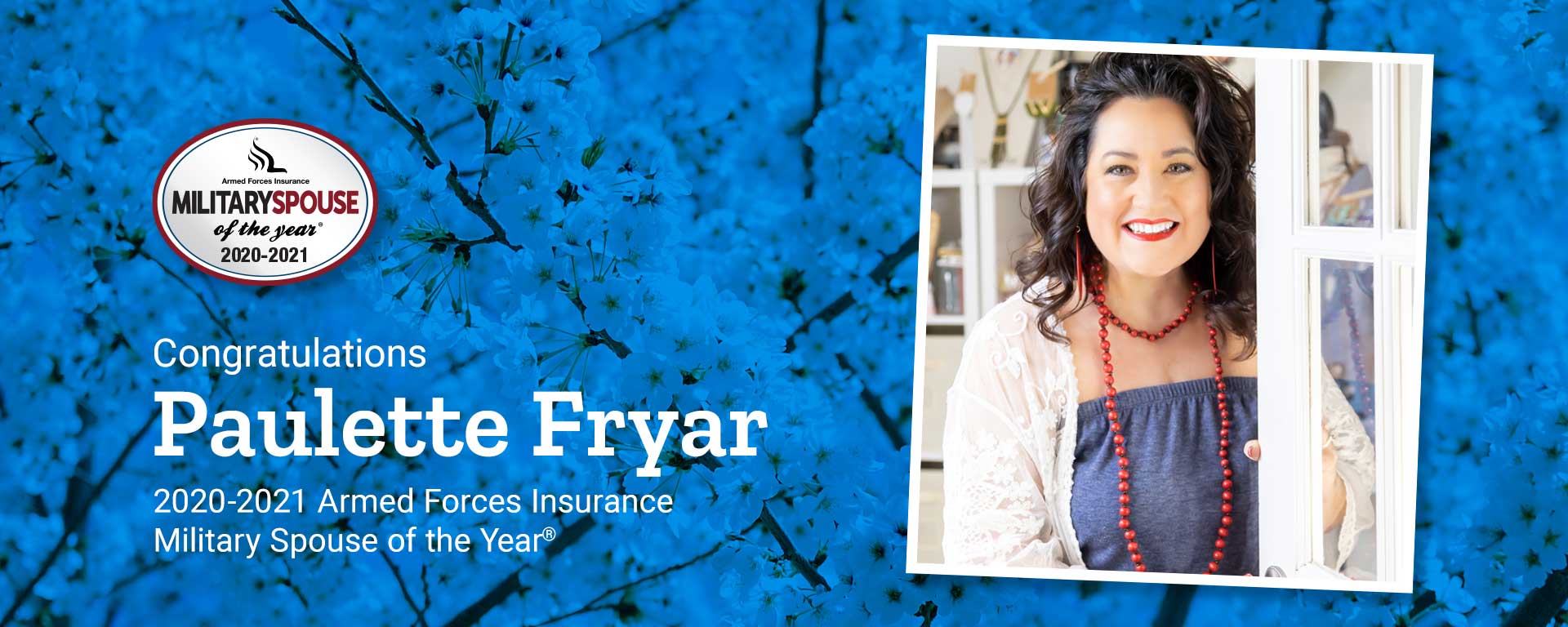 Recognizing Sacrifice.
Rewarding Change.
The Armed Forces Insurance Military Spouse of the Year® Program believes that every military spouse serves in their own capacity. We acknowledge the selfless hearts and passion for service that military spouses demonstrate. While we believe every military spouse deserves an award, we recognize outstanding spouses at the base, branch and national level for their tireless dedication to improve the collective military spouse and family experience.